09-09-2023 ;award-9th-azemmour-batoumi-2023.pdf (106.97 Ko)
9th Azemmour Tourney, Batumi 2023
9-azemmour-batoumi-2023.pdf (114.33 Ko)
In a helpmate in 2-3 moves : Cycle of line openings/ cycle d'ouvertures de lignes.
L'idée est vérifiable par le programme Helpmate Analyzer.
Le cycle devrait être bicolore : Blanc/Noir ; Noir/Blanc , Blanc/Noir , Noir/Banc.
The cycle should be bi-color , White/Black; Black/White , White/Black and Black/White.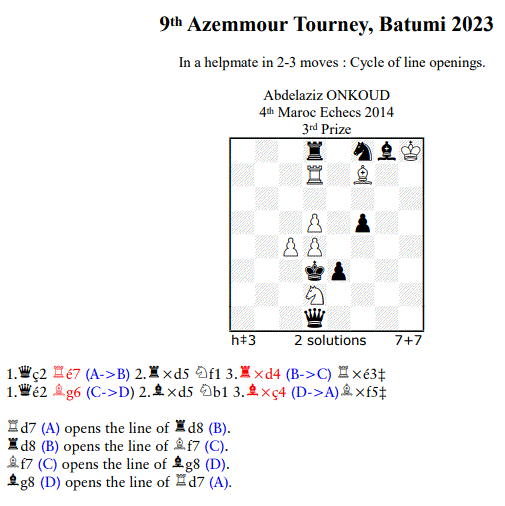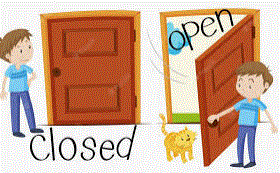 Judge: Abdelaziz Onkoud
Please send your problems to : onkoud1972@gmail.com
The tourney is open to everyone.
Deadline: 06 September 2023
Prizes: dates (for 1st Place).